Conferences in the country hotel
Are you planning a conference or a private party?
No matter what the occasion brings you to us - we will organize your event with absolute professionalism
and with great attention to detail. We have many years of experience in hosting all kinds of events.
Let yourself be surprised.
We plan your private or business event together with you from:
A for APERETIF over
D as in DECORATION and
E as in ESSEN bis
Z is as good as the last.
We are happy to take over the complete catering for your event.
We deliver buffets and all equipment on the spot.
The following rooms are available for your event: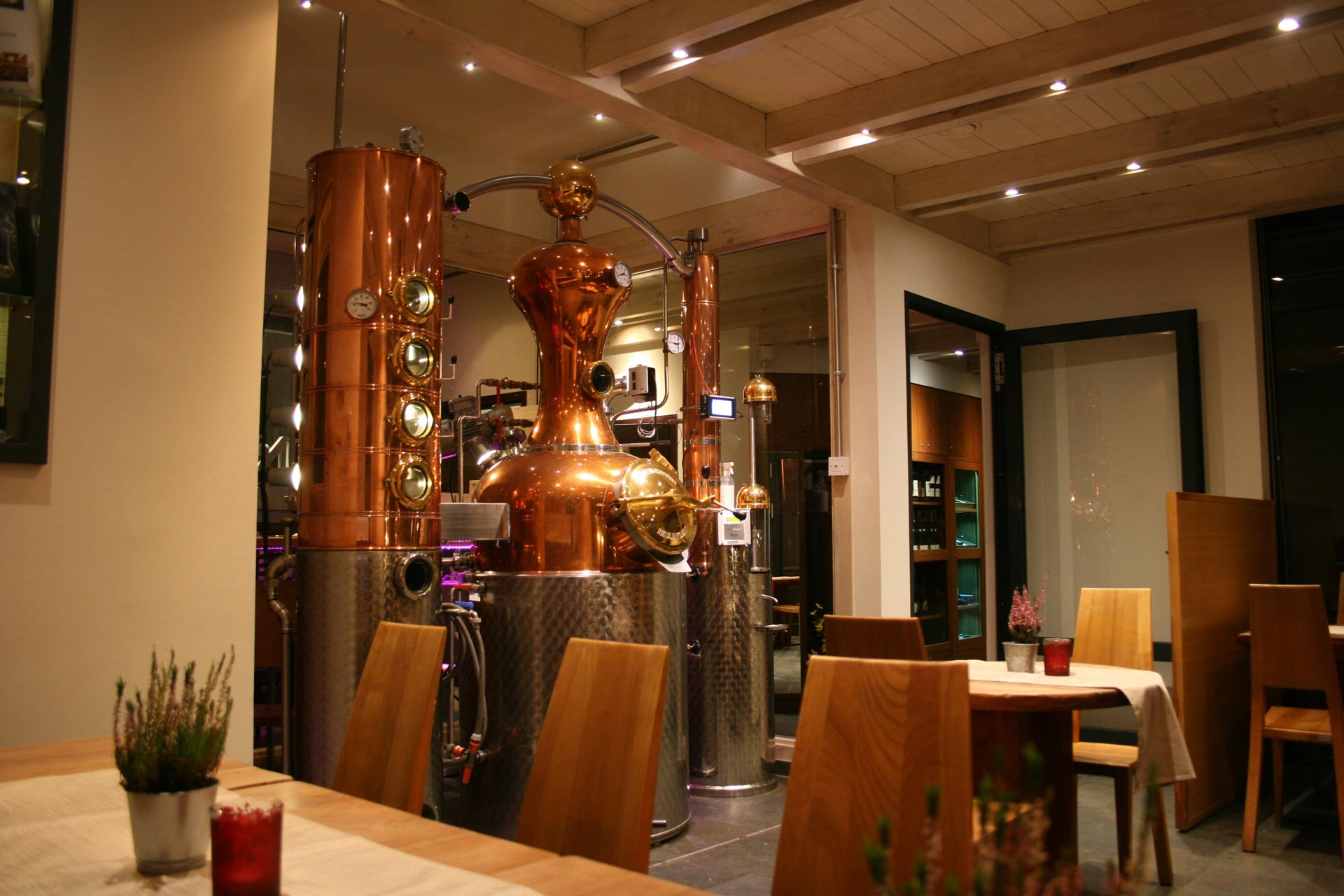 Still 30 sqm
for up to people 20

Room rental:
half day (up to 5 hours): 320 €
full day (up to 8 hours): 420 €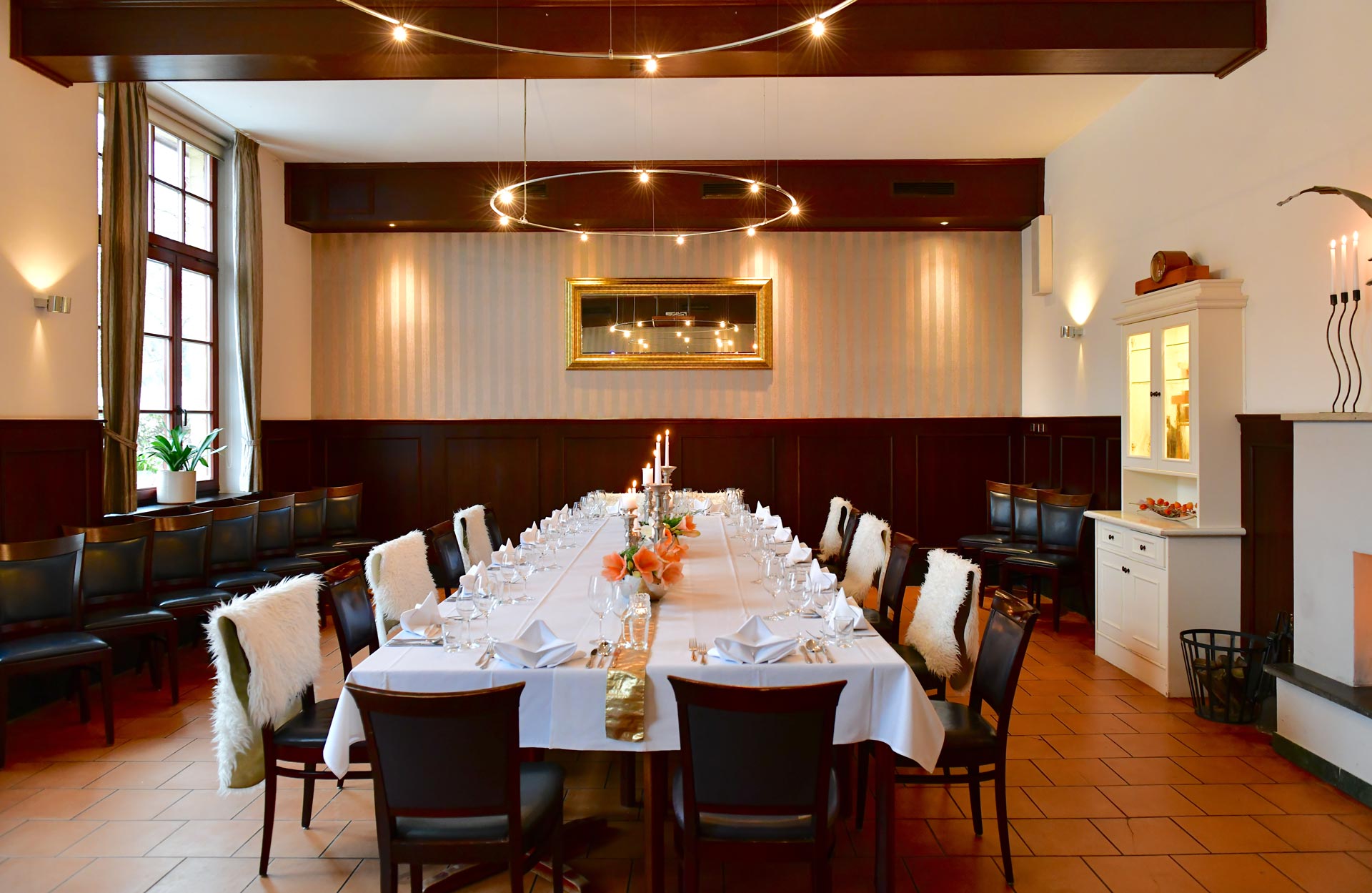 Fireplace room 60 sqm
for up to people 40

Room rental:
half day (up to 5 hours): 430 €
full day (up to 8 hours): 550 €
Reduction of the room rent when consumed by the guests:
by 30% if the consumption reaches the sum of the rent
by 50% if the consumption reaches double the rent
by 100% when the consumption reaches three times the rent
Conference technology
Prices include projector, flipchart and screen. Additional technology is available for a fee.
Culinary for the conference
The menus and buffets of the conference packages are determined by our hotel in consultation with the organizer.
Others
These offers are valid for an event period from 11:00 a.m. to 22:00 p.m. If the event starts earlier, we charge a room rental. These offers do not apply on public holidays or during the Hanse Sail. Subject to changes. Please also note our terms and conditions.
meeting Packages
from 15 people in the still / from 25 people in the fireplace room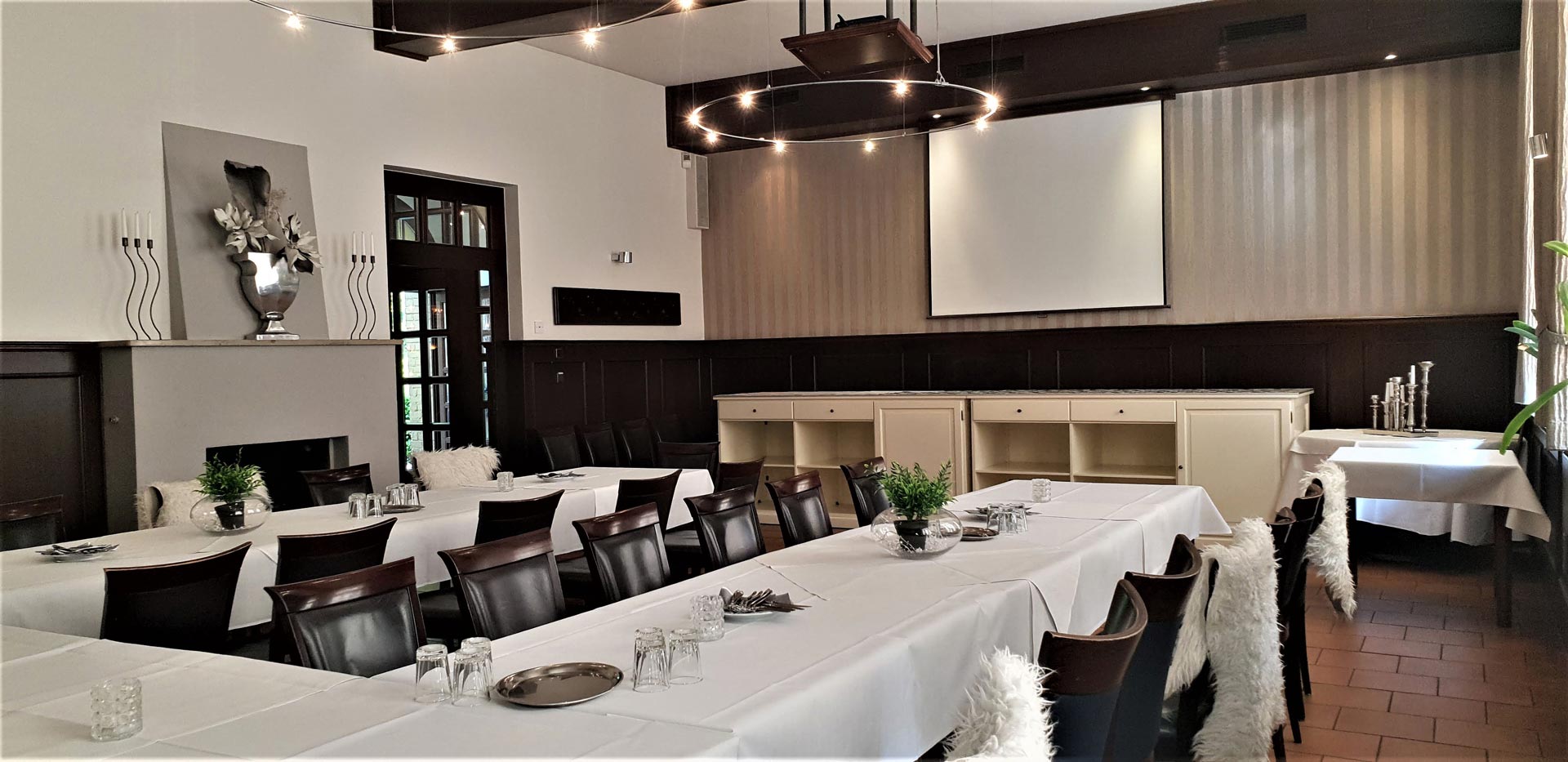 CONFERENCE PACKAGE 1
45,00 EUR p. Person / day
Use of the conference room (up to 5 hours)
Standard technology
Soft drinks in the meeting room
Coffee break with fruit or pastries
Lunch + 1 drink (2-course menu or lunch buffet)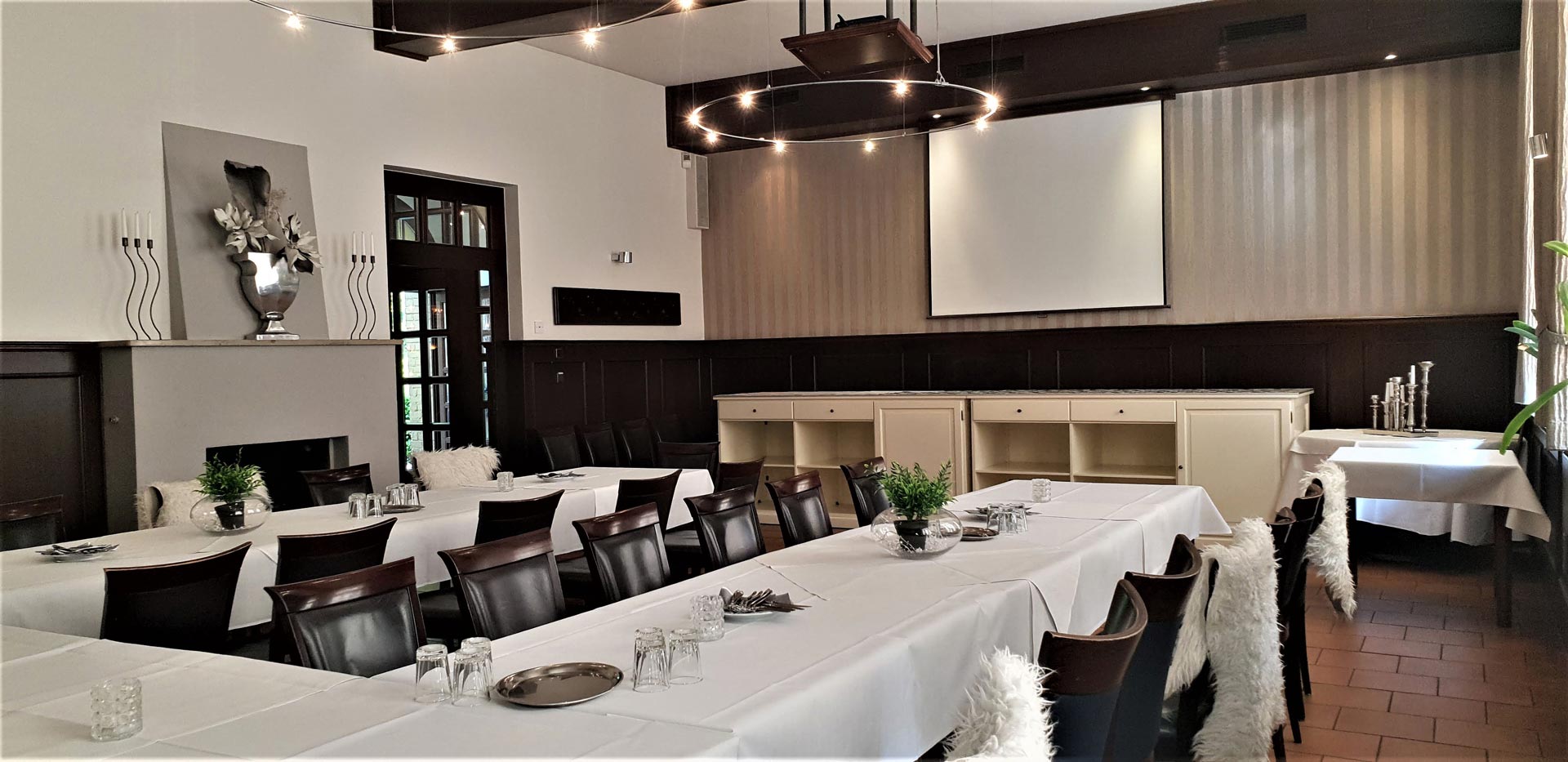 CONFERENCE PACKAGE 2
55,00 EUR p. Person / day
Use of the conference room (up to 8 hours)
Standard technology
Soft drinks in the meeting room
2 coffee breaks with fruit or pastries
Lunch + 1 drink (2-course menu or lunch buffet)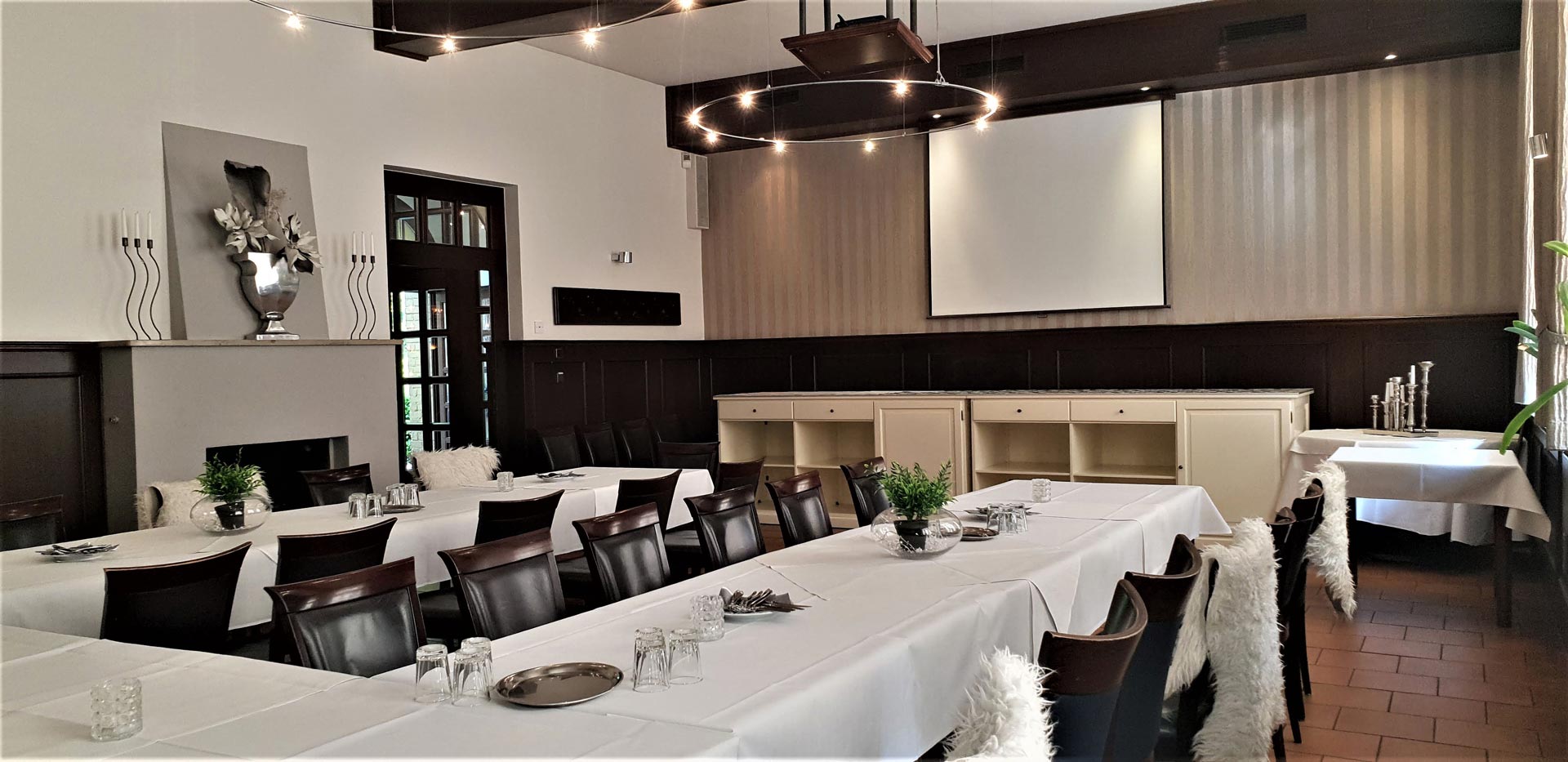 CONFERENCE PACKAGE 3
72,00 EUR p. Person / day
Use of the conference room (up to 8 hours)
Standard technology
Soft drinks in the meeting room
Coffee break with fruit or pastries
Lunch + 1 drink (2-course menu or lunch buffet)
Coffee break with 1 piece of cake
Dinner + 1 drink (3-course menu or evening buffet)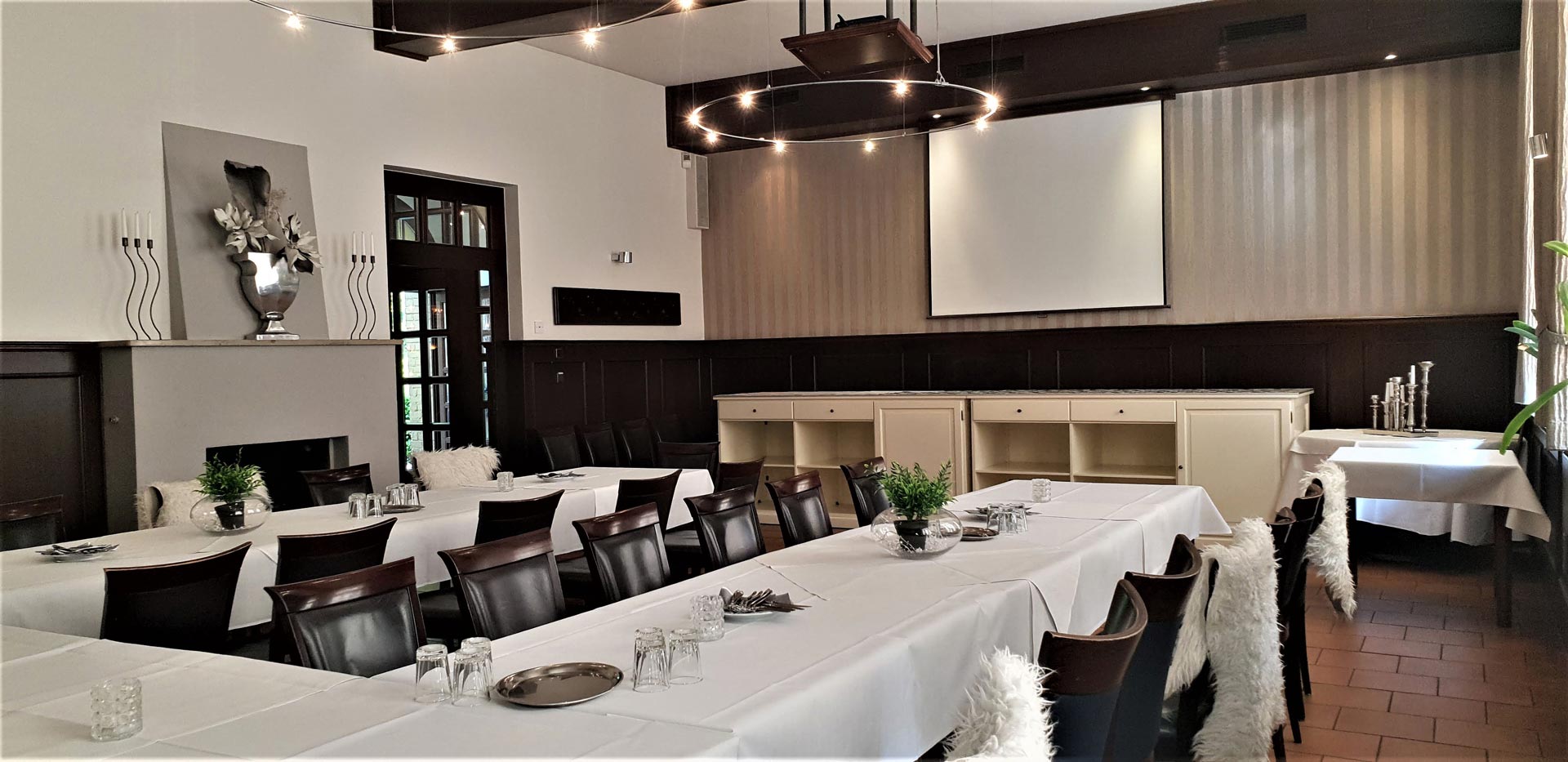 CONFERENCE PACKAGE 4
with bed and breakfast
165,00 EUR p. Person / in the comfort room
all services from the conference package 3
Overnight stay in a comfort room including breakfast buffet
Reservation inquiries at 0381-6667330