HERB SPA
newly opened
Traditional knowledge interpreted in a modern way
Surrounded by idyllic Mecklenburg countryside, just a stone's throw from the center of the Hanseatic city of Rostock and the beaches of the Baltic Sea, our exclusive wellness area invites you to relax, unwind and enjoy.
Access to the KRÄUTER-SPA is possible from the age of 16.
Embark on a journey to an oasis of calm and soothing treatments. During your stay in our SPA, the fascinating world of herbs will accompany you like a green thread. For your well-being, we draw on ancient herbal knowledge and offer deeply relaxing pampering programmes. Our friendly team takes care of you and will make your time in our house as pleasant as possible.

We look forward to seeing you at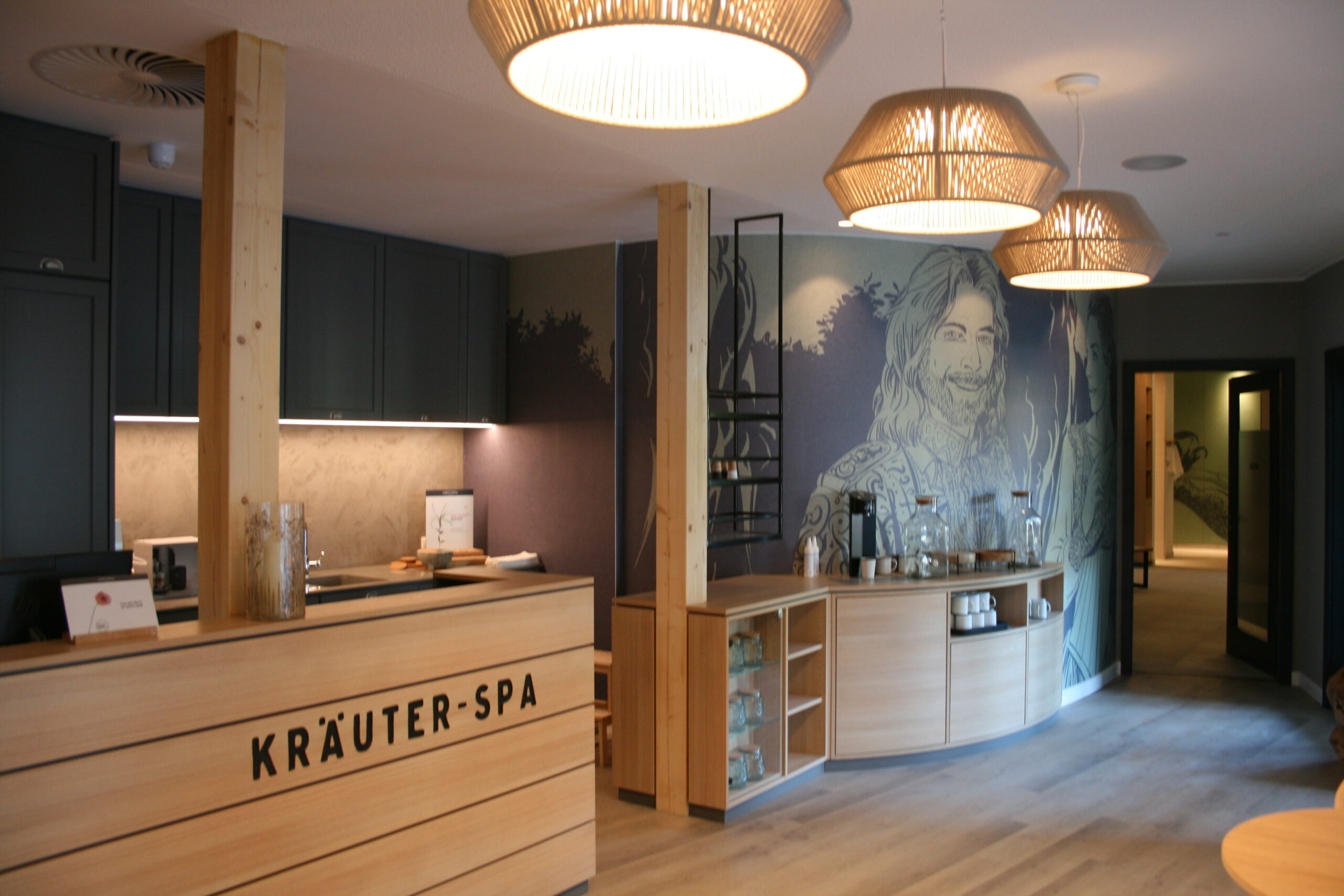 The perfect wellness day in the Rittmeister herbal SPA
Treat yourself to a wonderful break, a SPA day with all the trimmings. Just put on the soft bathrobe, turn off your cell phone and just enjoy and relax. You enter the herbal SPA and immediately you encounter a special scent. It's our very own blend of rosemary, mint, some lavender and a pinch of vanilla. It is calm and quiet and comfortably warm. At the beginning you swim a lap in the pool to relax and float on the water. Candles flicker at the side of the pool, above a cozy row of sofas.
Afterwards, various relaxation areas invite you to linger. Surrounded by soft music - time for a few pages of your favorite book. And off you go to the first treatment; a facial treatment with products from TEAM DR JOSEPH. You will feel yourself drifting far away during the very pleasant facial massage on a warm lounger. Then maybe a scrub?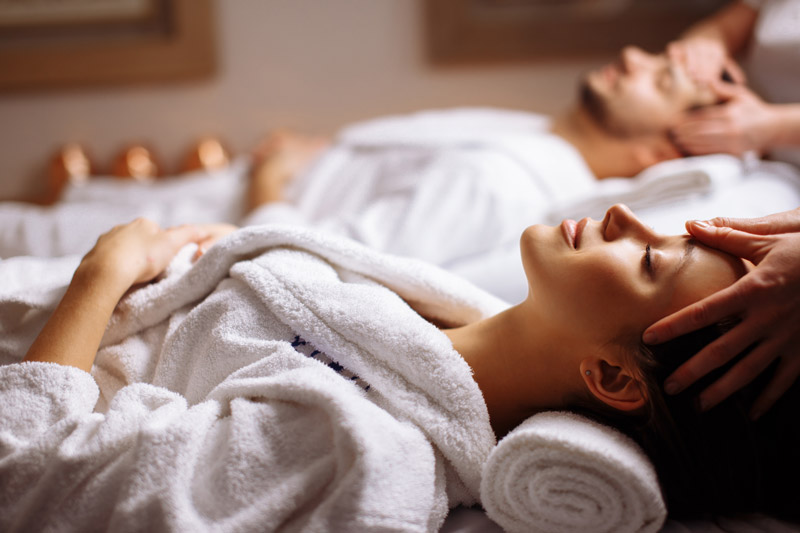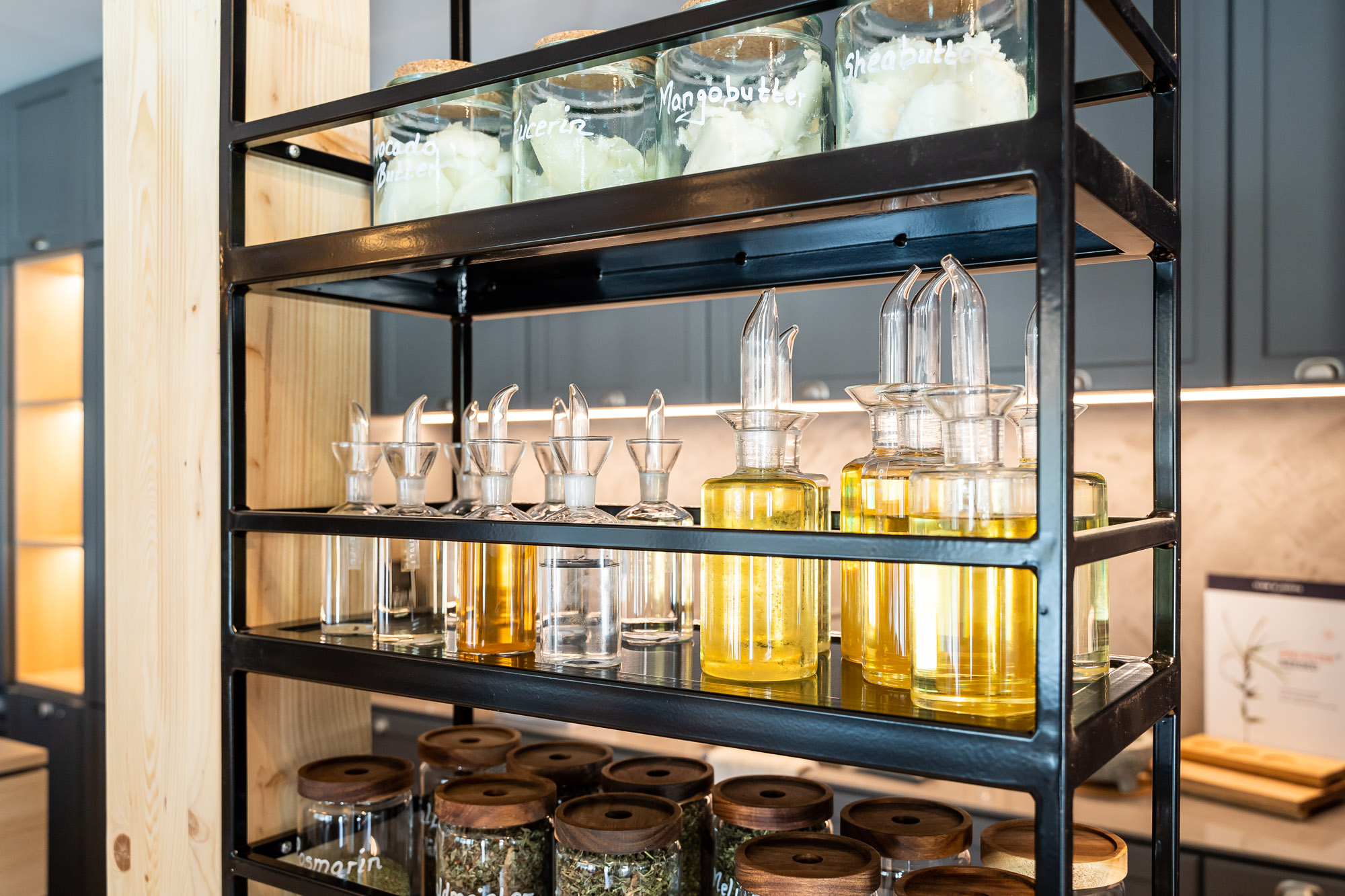 We prepare everything fresh for this purpose
Dried herbs and other plants are added to a shea or avocado butter:
Rosemary, lavender blossoms, woodruff, mint, lemon thyme, lime zest, sage and ginger.

Then hydrolates and oils from:
Lavender, rosemary, peppermint, chamomile, and fir
Aloe vera oil.

You decide which ingredients should work today.
As a highlight, enjoy a wave balance massage. You will be massaged with an oil made from herbal extracts on the water bed, while soft bass music can be heard. The low frequencies of the music are transmitted directly into your body through the water. A unique and deeply relaxing experience. At the end of the perfect SPA visit, go to the sauna for an infusion. It smells of fragrant meadow herbs and you breathe in deeply and feel the wonderful effect of the warmth. Afterwards, in the relaxation lounger, the herbal smoothie or the in-house herbal lemonade tastes good. And now you know - you have arrived at the RITTMEISTER herbal SPA, the enchanting refuge.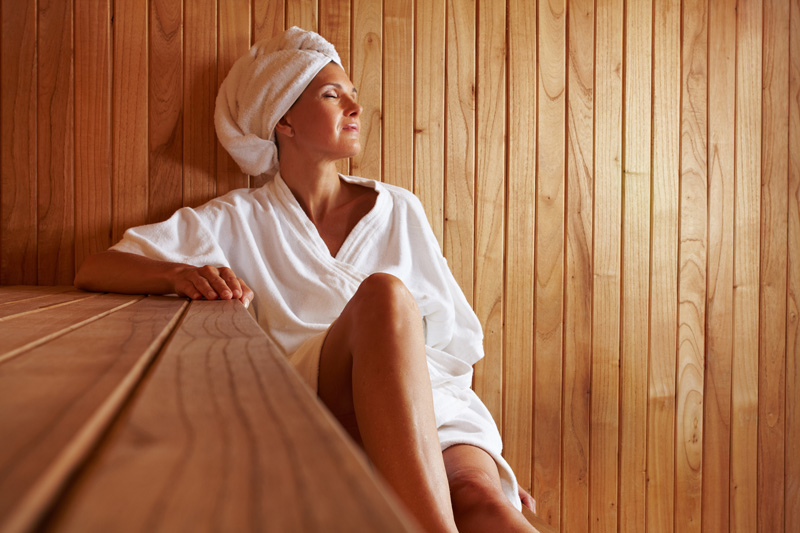 Everything is prepared for your wellness time.
Let us pamper you.
We are looking forward to it!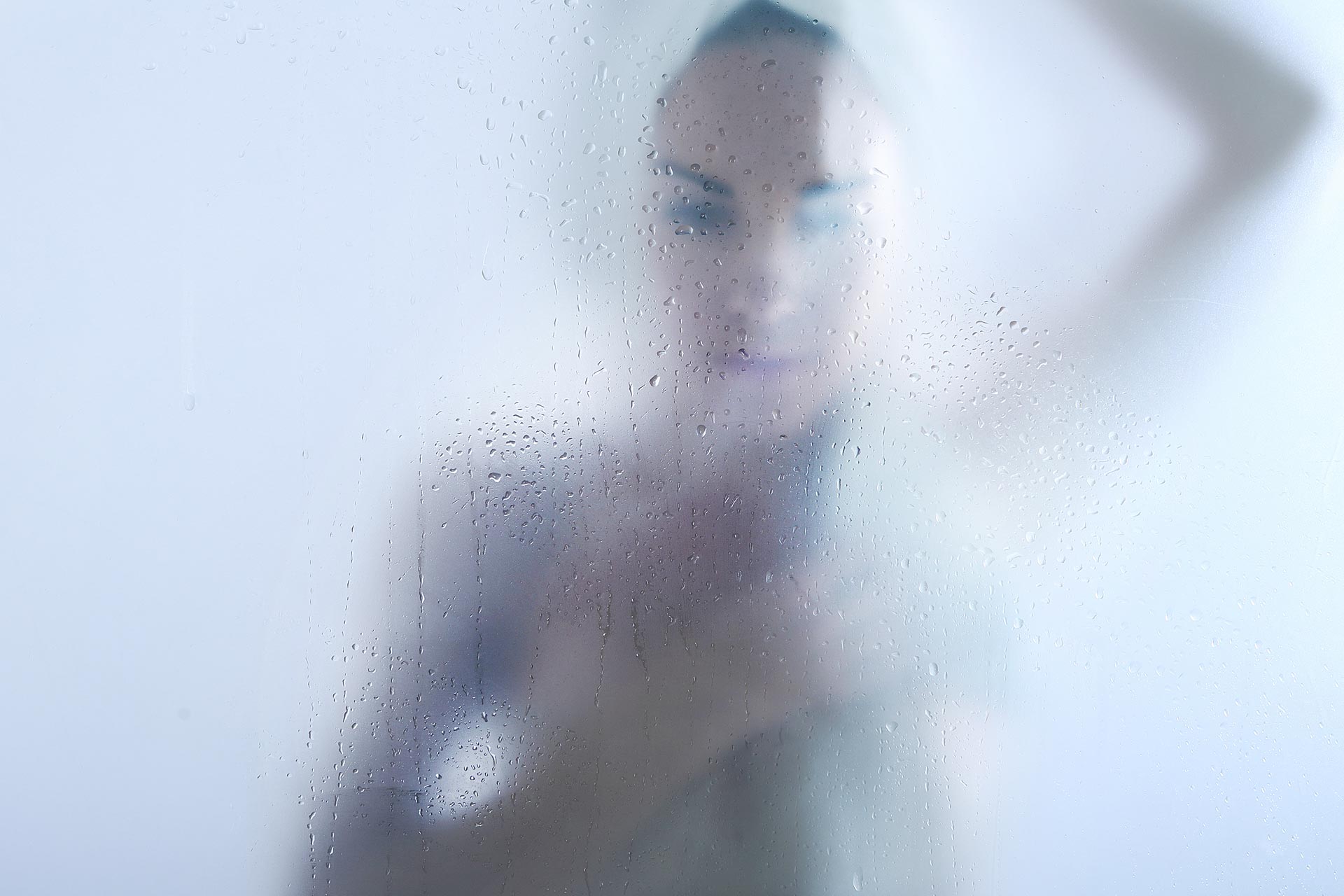 General information:
saunas: Mon to Fri 16:00 p.m. – 20:30 p.m. / Sat to Sun 12:00 p.m. – 20:30 p.m

SPA reception & applications: daily from 10:30 p.m. to 20:00 p.m

Phone number: (+49) 381 6667332
E-Mail: spa@landhotel-rittmeister.de

Adult SPA // Access possible from 16 years of age